Program of Study

Course Work
Graduate course work helps to ensure a strong knowledge base for our students as they begin to address the most important biomedical questions of our times. Many graduate courses within a variety of disciplines are available to Physiology students. Most are conducted in small groups, providing excellent opportunities for close interactions between students and faculty.
Incoming students must take five required courses and three electives. In the fall semester of the first year, each student will take Mechanisms of Human Disease (Pathology G6003) and Biochemistry/Molecular Biology and Cell Biology I (Biochemistry G6300). In the spring semester of the first year, students will take Biochemistry/Molecular Biology and Cell Biology II, a one semester Ethics course and either Molecular Pathophysiology of the Cardiovascular System (Physiology G6002) or a comparable high level course in their primary subfield of interest determined in consultation with Director of Graduate Studies. In the second year, students are required to take one semester of statistics. In addition to these five required courses plus the first year elective, students are expected take at least 2 other elective graduate level courses. Elective courses will depend on the area in which each student is focusing their research interests. Most students complete their course work by the end of their second year. All course listing may be found in the Directory of Classes.
Rotations
Each first year graduate student will undertake three laboratory rotations. This provides an opportunity for each student to actively participate in ongoing research projects, allowing the student to become familiar with techniques, literature and problems in a variety of research areas. It also gives each student a chance to find the optimal working environment and mentor with whom to pursue their thesis work. Each laboratory rotation should last approximately three to four months duration such that all rotations will be completed by the beginning of the second year. By that time, each student should have chosen a research mentor and begun making preliminary plans for a thesis topic. At the end of each rotation, students must submit a one page written summary of their work to the Director of Graduate Studies.
Qualifying Exam
After a thesis mentor has been chosen, each student will take the Qualifying Exam. This should take place by Spring of the second year. The overall goal of the Qualifying Exam is to assess each student's ability to develop a written research plan and to orally defend it in front of a faculty committee. In consultation with their thesis mentor, the student should then identify three additional faculty members to serve as theQualifying Exam committee. The student should then give a one page summary of their topic to the committee members for approval. The topic should be chosen and developed by the student and should not be the same as their thesis topic. If the committee members approve the topic, the Qualifying Exam document should be written and arranged similar to an NIH grant with Specific Aims, Background/Significance, Experimental Design, and references sections. It should be no longer than 15 pages double spaced, not including references. The document should be submitted to the committee one week prior to the scheduled exam date. At the time of the Qualifying Exam, the student will present and defend their proposal. Passing the Qualifying Exam is a requirement of the program.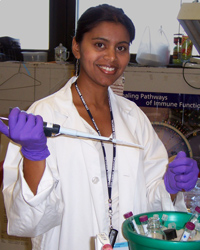 Financial Support
All students making adequate progress toward the degree receive full financial support including tuition and fess plus a stipend for living expenses throughout their entire graduate career.
Seminars and Journal Club
Students are required to attend the weekly Physiology Department seminar series. In addition to the Physiology Department seminars, many other departments at Columbia University Medical Center have weekly seminars that students are welcome to attend.
The Physiology Department sponsors a graduate student-led Journal Club/Data Club. This club meets approximately once a month. It provides students with a forum for informal discussion of the literature and of one another's work.
Advising
The Graduate Studies Director will meet with each first year student and help them to consider coursework and possible laboratory rotations for the first year. In addition, each student will have an advisory committee consisting of 2 members of the Graduate Studies Committee and their laboratory mentor. This advisory committee will meet with each student at the end of each year until the student has formed their own Thesis Committee. The advisory committee will provide input to the student as they develop their plans for the subsequent year. Following successful completion of the Qualifying Exam, each student, together with their thesis mentor, will form a thesis committee. This committee can be called together to provide advise and input to each student. It should meet at least once a year.
The Time Line
A typical time course of graduate studies would proceed as follows:
First year: Students take two courses each semester, complete 3 rotations and choose thesis mentor.
Second year: Students prepare and defend Qualifying exam, begin thesis work, form thesis committee, continue course work.
Third and subsequent years: Continue and complete thesis work, defend thesis.
Students should take 4-6 years to complete all of the work towards their PhD.